From software to hardware, SOFTBEC offers a range of solutions adapted to North American companies.
All solutions have been studied and optimized to ensure efficiency and superior performance. They not only facilitate the transfer of information between different departments in your organization, but also reduce your operating costs by eliminating the duplication of data entry.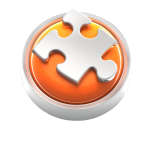 Available in PC, Web and Mobile editions, OTO Nom-i allows you to manage your business from submission to invoicing, including stock management. Simple to use, fully modular and easily customizable, this application, classified as ERP and CRM, will be able to optimize the various processes of your company to maximize revenues and reduce expenses.